The MIT-Africa Program empowers MIT students and faculty to advance knowledge and solve the world's great challenges by connecting them with leading researchers, companies, and other partners in African countries. Our approach to collaboration is grounded in delivering bi-directional value: contributing to the research, education, and innovation of Africa-based organizations while providing opportunities for MIT students to gain fluency in navigating different cultural contexts.
Program Opportunities
Internships
MISTI's award-winning international internship program provides a one-of-a-kind, world-class experience for MIT students: the opportunity to gain real-life work experience in leading companies and labs around the world. Best of all, all expenses are paid, including airfare.
MIT-Africa's mandate is inherently continental in scope. Countries where the program is currently most active include South Africa, Ghana, Kenya, Sierra Leone, Rwanda, Uganda, Morocco, and Tunisia.
Global Teaching Labs
Learn through teaching. GTL challenges MIT students to synthesize and present what they know, work in a team, and communicate with peers of a different cultural background, all while sharing MIT's unique approach to science and engineering education with high school students around the world. GTLs are often thematic and offered in several country options per IAP.
GTLs are often thematic. Generally, there are several country options per IAP.
Global Startup Labs
Through Global Startup Labs (GSL), MIT student team up to teach entrepreneurship and topics in engineering to aspiring entrepreneurs across Africa.
GSLs are often thematic with several country options per IAP or Summer.
Study Abroad at the University of Pretoria, South Africa
The University of Pretoria (UP) is one of Africa's top universities and the largest contact university in South Africa. It produces socially impactful research to find solutions for the world's most pressing issues.
Featured Video
Teams in MISTI's Global Startup Labs program learn by teaching as they mentor startup groups all over the world.
Annual Reports
Past annual reports for MIT-Africa.
Meet Your Program Manager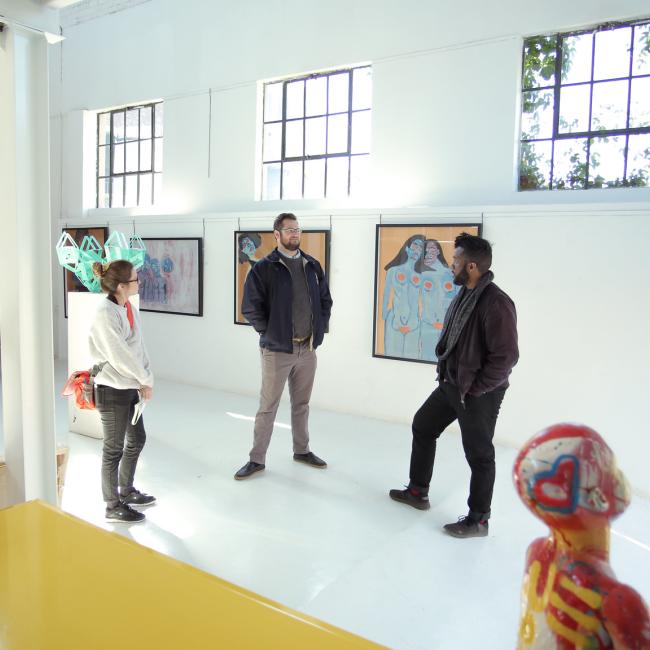 Get in touch with Ari Jacobovits, Managing Director for MIT-Africa, to get your questions answered.