Program Opportunities
Locations
The MIT-Eurasia Program offers internships, research, teaching, and study abroad opportunities in Eastern Europe, the Baltics, Central Asia, and the Caucasus. Below is the list of countries we have most developed connections with. However, over the years we have also sent students to other parts of the region, including Kyrgyzstan and Mongolia. Students interested in Eurasian countries not listed below should not hesitate to contact us at mit-eurasia [at] mit.edu.
Internships
MIT-Eurasia matches MIT students with all-expenses-paid internships and research opportunities at leading companies and universities in Armenia, Georgia, Lithuania, and Ukraine (virtually), and other countries in Eastern Europe, the Baltics, Central Asia, and the Caucasus. Internships last around 4 weeks over IAP and 8-12 weeks during the summer.
Global Teaching Labs
MISTI Global Teaching Labs offers a unique opportunity for MIT students to learn by teaching in schools in Eurasia over IAP. You will develop and teach extracurricular, usually STEM-focused, workshops, emphasizing MIT's "mens et manus" approach and using hands-on activities, experiments, and demonstrations.
Global Startup Labs
Through MISTI Global Startup Labs (GSL), MIT student teams partner with universities around the world to deliver programs focused on technology entrepreneurship. They lead local student entrepreneurs through a real-world technology venture experience, mentoring the development stages of a startup, and teaching appropriate technical platforms, culminating with a pitch and prototype competition.
Note: The program is not offered in Eurasia in AY 2022-23. Please see current locations here.
Meet Your Program Manager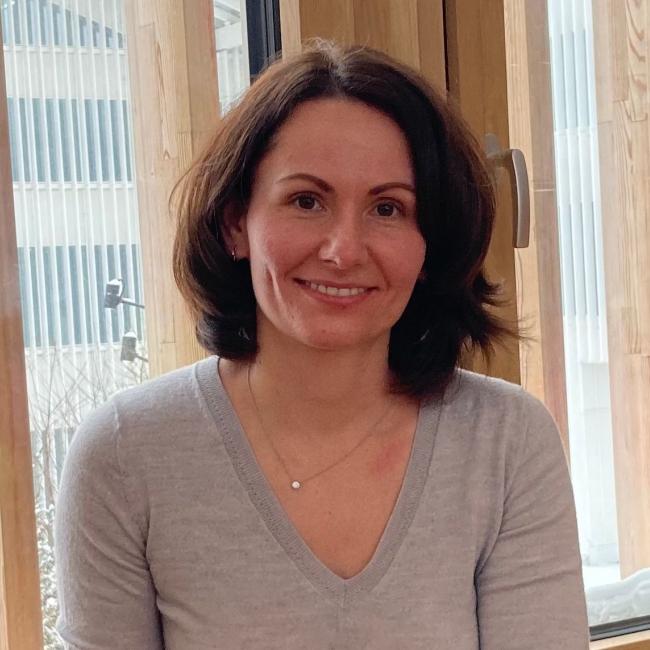 Get in touch with Katya Zabrovski, Managing Director for MIT-Eurasia, to get your questions answered.