Future-focused innovation and design
Program Opportunities
Internships
MISTI's award-winning international internship program provides a one-of-a-kind, world-class experience for MIT students: the opportunity to gain real-life work experience in leading companies and labs around the world. Best of all, all expenses are paid, including airfare.
MIT-Netherlands matches students with leading companies, research labs, and universities in the Netherlands.
Please note the program is closed for applications for Summer 2023. 
The Dutch Startups Internship program offers students an exciting opportunity to work with innovative new Dutch startups!
Register now for our Pitch Day event on Friday, January 27, 2023 via Zoom at which 8 selected Dutch startups will pitch themselves to MIT students. (Please register even if you can't attend 'live' -- we'll share a video with all registrants afterwards.)
Registration link: https://forms.gle/fNRRwHrL2MHB3vzm8
MIT student and current intern An Jimenez at the startup Skilllab will also talk about her experiences and answer questions!
Additional opportunities to research and study in the Netherlands.  Open to grad students, postdocs, faculty, and more.
About
In the MISTI Global Classroom: Amsterdam, MIT students will have a unique opportunity to hear from experts in the Netherlands working in the construction and design industry, in public departments, and research institutes. But more than a traditional lecture-based approach, this Global Classroom will also promote a hands-on approach in which students will work with MIT and AMS Institute for Advanced Metropolitan Solutions researchers to address the decarbonization of the construction industry. Interspersed with lectures, participants will learn how to create a network of mobile sensors to quantify the impact of construction sites on CO2/NOx emissions, learn techniques to map these emissions in Amsterdam, engage with local partners and researchers to understand the economic, social, and environmental implications of these emissions, and propose interventions to work towards a reduction in emissions from these sites. 
The following learning outcomes are:
Know how Dutch cities, in particular Amsterdam, are working towards decarbonization, covering design, technology, and policies.
Describe how Dutch culture informs the country's urban planning and policies
Know how to collect emission data, by fabricating and designing a mobile sensor, and how to analyze the data and identify problematic areas in Amsterdam. 
Develop an understanding of how air pollution can affect the urban environment in extreme ways. 
Work together with stakeholders to design solutions based on scientific evidence and data.
Propose design and policy interventions aiming at decarbonizing cities, in particular focusing on the construction industry.
The MISTI Global Classroom: Amsterdam will be hosted by the AMS Institute in Amsterdam. Students must spend the entire period in Amsterdam, between January 8 and 23, 2023, and be involved in all activities. Expenses with travel (Boston-Amsterdam-Boston), housing (double rooms), regular meals and ground transportation in Amsterdam will be covered by MISTI.
All participants will be required to attend two mandatory pre-departure training sessions on campus in E40-496:
Tuesday, November 15, 7-9 PM 
Thursday, November 17, 7-9 PM
Students interested should apply via the MISTI portal (applymisti.mit.edu), which includes submitting a resume, an unofficial transcript, and a short statement of interest ("Why are you interested in this Global Classroom, and how will it fit into your career?" Up to 250 words). Pre-selected students will be contacted for a 10-minute interview between November 1 and 7, 2022.
Applications Open: October 5
Application Deadline: October 26
Apply Here
An Exciting Match for MIT Talent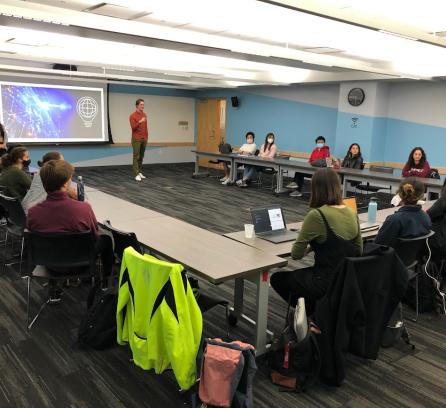 Further your career
Are you considering interning at an innovative startup, a pioneering research institute, or a global company to further your career? Known for its innovation and collaboration, consider the Netherlands.
Meet Your Program Manager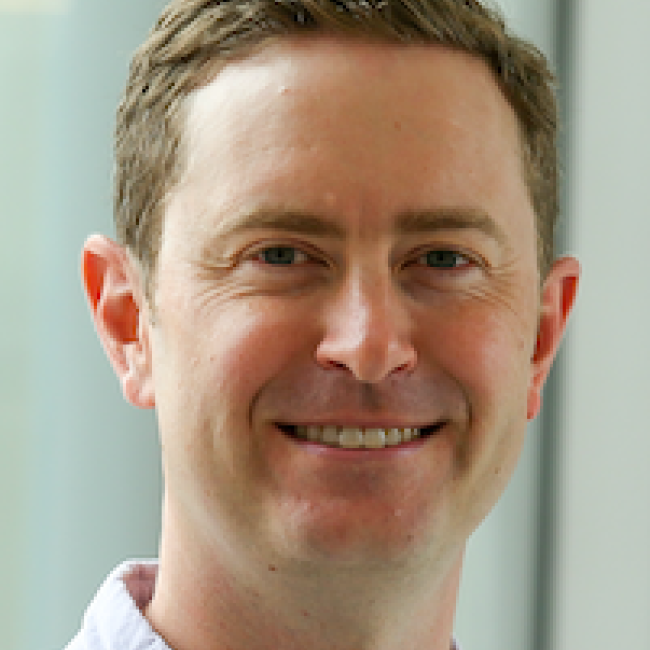 Get in touch with Justin Leahey, Managing Director for MIT-Netherlands, or with Amanda Tragert, MIT-Netherlands Program Assistant, for more information.