MIT-UK creates opportunities for students and faculty to learn from and contribute to the UK's thriving innovation environment through internships at leading companies and start-ups, faculty research partnerships with UK universities, hands-on STEM teaching and mentorship, and study abroad and exchange opportunities at some of the world's leading research universities.
Program Opportunities
Internships
MISTI's award-winning international internship program provides a one-of-a-kind, world-class experience for MIT students: the opportunity to gain real-life work experience in leading companies and labs around the world. Best of all, all expenses are paid, including airfare.
MIT-UK works with an existing network of host companies across all sectors, and also helps students find and secure opportunities outside of our existing network. Internships typically last from 10-12 weeks during the summer, though longer placements can also be arranged. Key sectors include: computer science and artificial intelligence, biotech, pharma, life sciences, fintech and financial services, materials science and engineering, design, architecture, and sustainability. 
Global Teaching Labs
Learn through teaching. GTL challenges MIT students to synthesize and present what they know, work in a team, and communicate with peers of a different cultural background, all while sharing MIT's unique approach to science and engineering education with high school students around the world. GTLs are often thematic and offered in several country options per IAP.
Global Teaching Labs in Wales is a partnership between the Welsh Government, MIT-UK, and Equal Education. The program supports the enhancement of STEM education and seeks to raise aspiration in schools in Wales. 12 MIT students spread across Wales to support schools' science and mathematics departments in delivering lessons, conducting workshops and offering co-curricular, extra-curricular and super-curricular support to young people. Students typically live with host families with links to participating schools. 
Global Teaching Labs in Scotland is a partnership between MIT-UK and Robert Gordon's College (RGC) in Aberdeen, Scotland, 2-3 MIT students teach curriculum connected to their interests and the goals of the institution. RGC is a private, co-educational day school which was founded in 1750 with the values of independence, innovation and curiosity. Students with a background and interest in AI, Music Tech, Net Zero, and entrepreneurship are encouraged to apply. Students live in an apartment a short walk from RGC.
Global Teaching Labs in England sees MIT students work with state schools and independent schools in London and the Southeast teaching STEM subjects. In particular, students with backgrounds in computer science, physics, mathematics, sustainability, and rocket club are encouraged to apply. Housing varies depending on the host school but is typically in private accommodation rather than with host families.
Faculty Led Programs in the UK
MIT-UK collaborates with MIT faculty to provide program support for faculty-led programs to the UK. Explore upcoming faculty led programs in the UK below.
Literary London (IAP 2024)   |   Application Deadline: Oct 16th   |   Apply here   |   
Info session: Tues Sep 26th 5pm in 2-105  
Literature Professor Diana Henderson leads 15 undergraduate students on a 4 week immersive exploration of London's rich and vast literary history. This hands-on class will explore the locations, history and artistic institutions that have made London a world cultural hub. Through guided readings, theater performances, walking tours and visits to sites associated with major authors, you will experience the vibrancy of London's past and present. This 9-unit subject will count for HASS-E credit and the Literature minor or major.
Study Abroad in the UK
The UK is home to some of the oldest universities in the world, and is renowned for its excellence in research and teaching. Students can participate in exchange programs or direct enroll programs, depending on their course of study.
Exchange Programs
Students from courses 3, 5, 6, 10, 12, 16, 18, and 22 can apply through their department to study for a semester or a full academic year at Imperial College London, taking classes from Imperial that are carefully matched for transfer credit with their MIT degree.
Students from courses 1, 3, 6, 8, 10, 16, 18, and 22 can apply through their department to undertake a summer research project at Imperial College London. Projects are typically 8-weeks long and begin in mid-late June.
Students from course 3 can apply through their department to study for the spring semester of their junior year at the University of Oxford. The spring semester is split into two UK terms. Students take classes during the first term (Jan-Mar) and focus on a research project during their second term (Apr-Jun).
Direct Enroll Programs
MIT-UK works with the following UK universities to support students who are seeking to enroll directly:
MIT-Imperial College London Global Seed Fund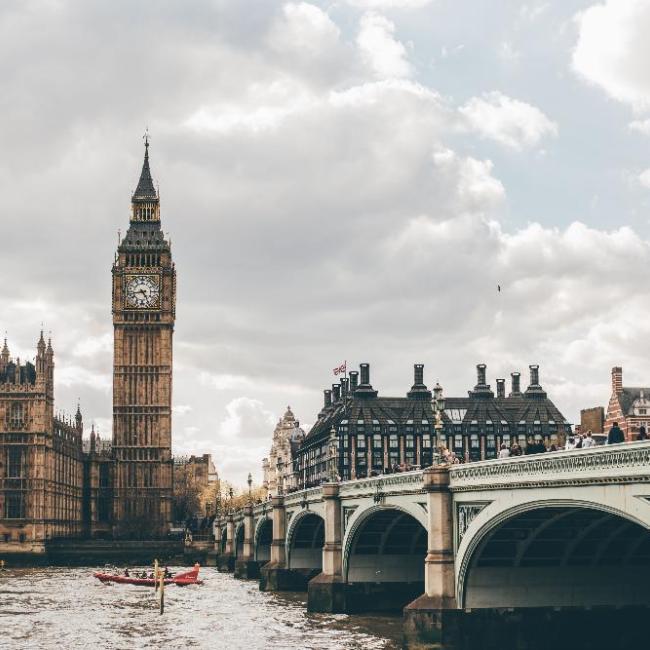 MISTI's Global Seed Funds program supports MIT's global engagement by promoting collaborations between MIT faculty and researchers and their counterparts abroad. The 2021 seed fund is seeking applications from researchers tackling problems related to climate, pollution and health.
Meet the MIT-UK Team
Managing Director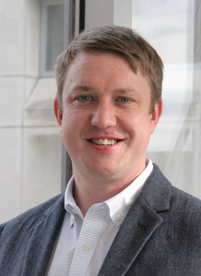 Get in touch with Stephen Barnes,
Managing Director for MIT-UK, to get your questions answered.