Since its inception more than a decade ago, the mission of the MIT-Brazil program has evolved. Our focus for the second decade of the program is to maintain and strengthen the ties developed between MIT and Brazil through existing and new outgoing (MISTI/ MIT to Brazil) and incoming (Brazil to MIT) programs.
We are driven by the belief that it is through the connection of talented individuals and their exposure to different points of view via hands-on projects that creative and sustainable solutions emerge to address the scientific, technological, environmental, social, economic, and institutional challenges confronting the twenty-first-century world. The MIT-Brazil program constantly seeks to foster valuable and long-lasting partnerships with leading Brazilian organizations (companies, research institutes, universities, startups, government agencies), grounded in the educational exchange made possible through research, teaching, career development activities as well as innovation and entrepreneurship joint initiatives.
Through the MISTI program, MIT-Brazil matches MIT undergraduate and graduate students with projects in Brazil as part of the MIT Global Classroom, MIT Global Teaching Labs, and a variety of internship opportunities—both in industry and in university research labs. Spanning from areas as diverse as biotechnology and civil engineering to artificial intelligence and management, MIT students experience one-of-a-kind opportunities to expand their horizons by experiencing Brazilian culture while closely collaborating with supervisors, colleagues and students on a socially, scientifically, economically and/ or technologically relevant project. 
Program Opportunities
Internships
MISTI's award-winning international internship program provides a one-of-a-kind, world-class experience for MIT students: the opportunity to gain real-life work experience in leading organizations around the world. Best of all, all expenses are paid, including airfare.
MIT-Brazil works with an existing network of host companies across all sectors, and also helps students find and secure opportunities outside of our existing network. Internships typically last from 10-12 weeks during the summer, though longer placements can also be arranged. Key sectors include: computer science and artificial intelligence, biotech, pharma, life sciences, fintech and financial services, materials science and engineering, design, architecture, and sustainability. 
Global Teaching Labs
Learn through teaching. GTL challenges MIT students to synthesize and present what they know, work in a team, and communicate with peers of a different cultural background, all while sharing MIT's unique approach to science and engineering education with high school students around the world. GTLs are often thematic and offered in several country options per IAP.
GTLs in Brazil mostly take place during Brazil's summer (MIT's IAP), while schools are not in session. Brazil Teaching Labs often thematic and designed as week-long workshops. Some workshops may be run during June-August. For IAP 2024/ Summer 2024 we are looking for MIT students who want to share their love for learning with Brazilian low-income high schoolers. This year's workshops are:
- "Polymers of Soccer" (multiple one-week long sessions). Students need to arrive in Brazil by January 6. Programs will run from Jan 8- 26 2024 in multiple cities.
- "Build-a-thon of a Rover" (one three week-long session) in Brazil's semi-arid region. *This will take place during Summer 2024*
APPLICATION DUE: See GTL deadline here
Global Classroom
MISTI Global Classrooms are short-term—usually 2- to 3-week—opportunities to learn abroad alongside MIT faculty. Programs take place over IAP or in the summer and may be credit-bearing or non-credit-bearing. Some Global Classrooms focus on grand challenges such as climate, sustainability and health, while others explore culture and society. In all cases, the Global Classroom location is critical to the learning experience.
Global Seed Funds for MIT-Brazil
MIT-Brazil promotes collaboration and joint research projects between MIT faculty and researchers in Brazil through the MIT-Brazil Seed Funds, part of the MIT Global Seed Funds. The engagement in these joint, faculty-led programs bring together students, academics, engineers, policymakers, and entrepreneurs from MIT and Brazil. In line with MIT's mission to develop in each member of the community the ability and passion to work wisely, creatively, and effectively for the betterment of humankind, we hope to continue expanding the opportunities for further collaboration and research while reducing the gaps between Brazil and MIT. Since 2010 the past Brazil funds supported more than 80 faculty grants.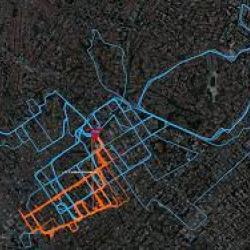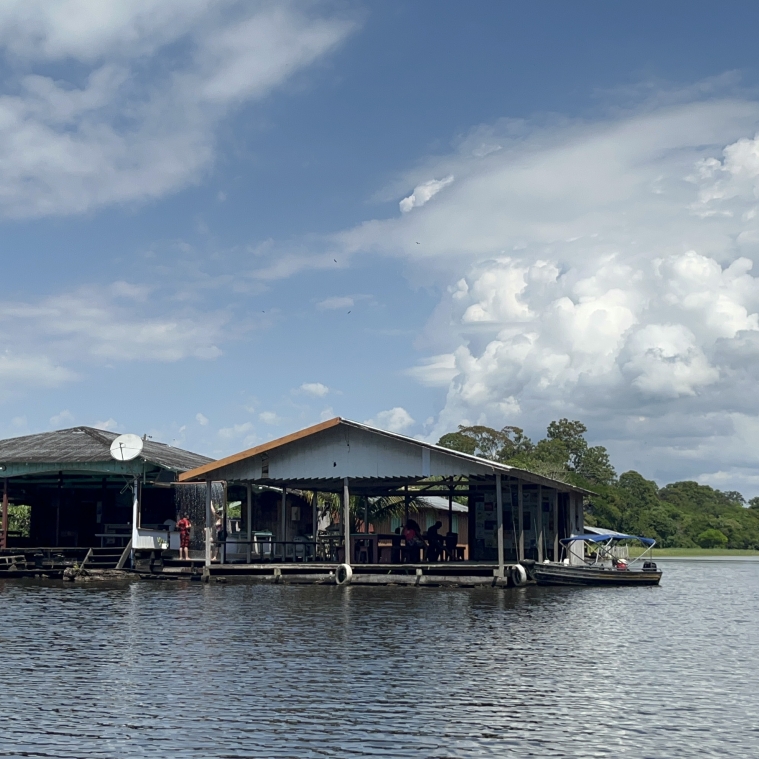 MIT-Brazil Amazonia Seed Fund
A new seed fund is launched Fall 2023, in partnership with Amazonia 2030, to support early-stage collaboration between Brazil and MIT. Joint teams from MIT and Brazilian universities, research institutes, NGOs and other entities are now invited to submit their proposals focusing on relevant aspects of the Brazilian Amazonian region, and its cities, environment, culture, or communities. For more information https://misti.mit.edu/global-seed-fund-brazil
Renewable Energy Internships in Rio de Janeiro
MIT-Brazil Brochure
Creating Scientific, Intellectual and Cultural bridges between MIT and Brazil
Follow us on Social Media
Latest News from MIT-Brazil
Meet the Director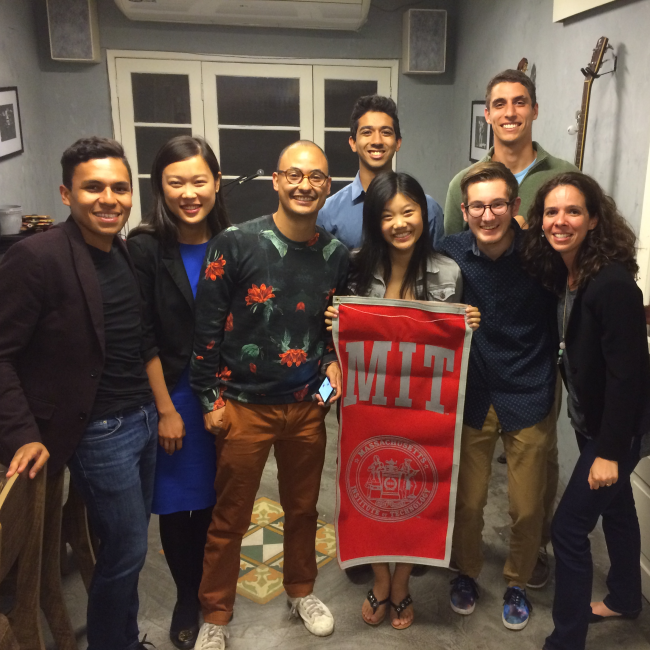 Get in touch with Rosabelli Coelho, Managing Director for MIT-Brazil, to get your questions answered.